Hallucinating type
AUGMENTED REALITY | ART DIRECTION | PUBLICATION DESIGN | THESIS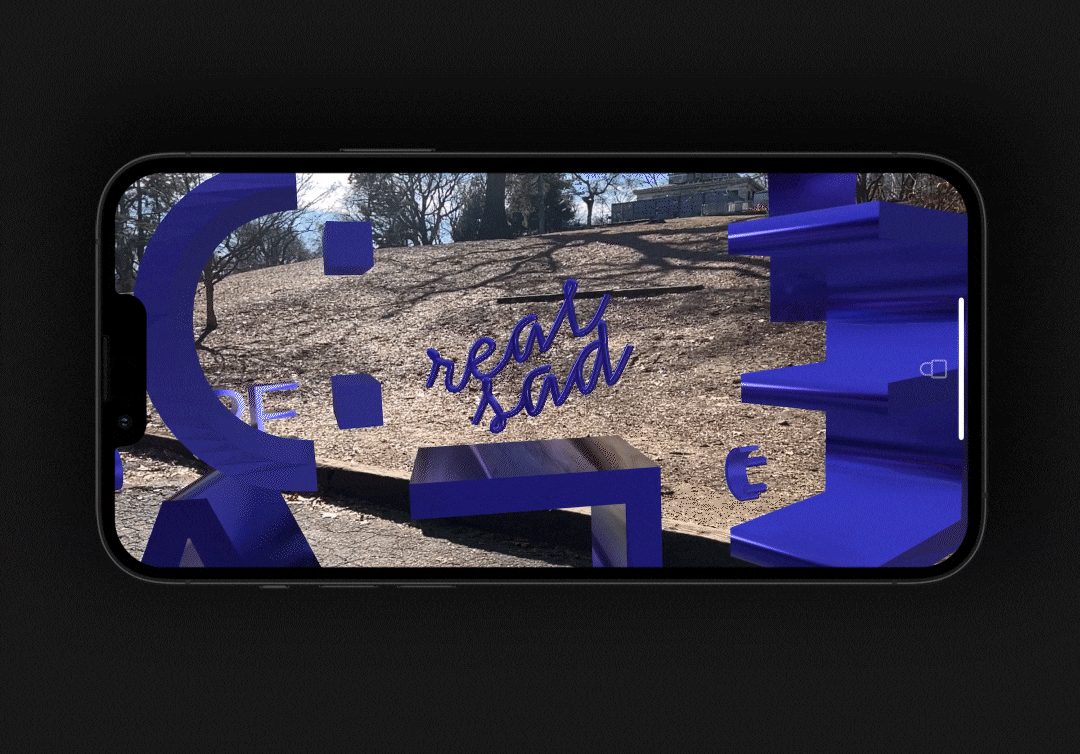 SCHOOL: NYU ITP
DATE: JAN 2022 - PRESENT
WORK: THESIS: DESIGN RESEARCH
WORK IN PROGRESS
---
@100GRIDSPACEANDTIME ︎︎︎

Rumour has it, we're all going to look like idiots in 3 years walking around with head-mounted displays. Posters in AR don't need to look like 2D posters in AR or a 2D animation on a virtual plane.

Experimenting ways to translate print to AR in a way that uses the spatial affordances of AR.
SPATIAL POSTERS:
I love typography and publication design - each of these started as a print poster which I used as the base for the spatial posters.
BASED ON PRINT POSTERS: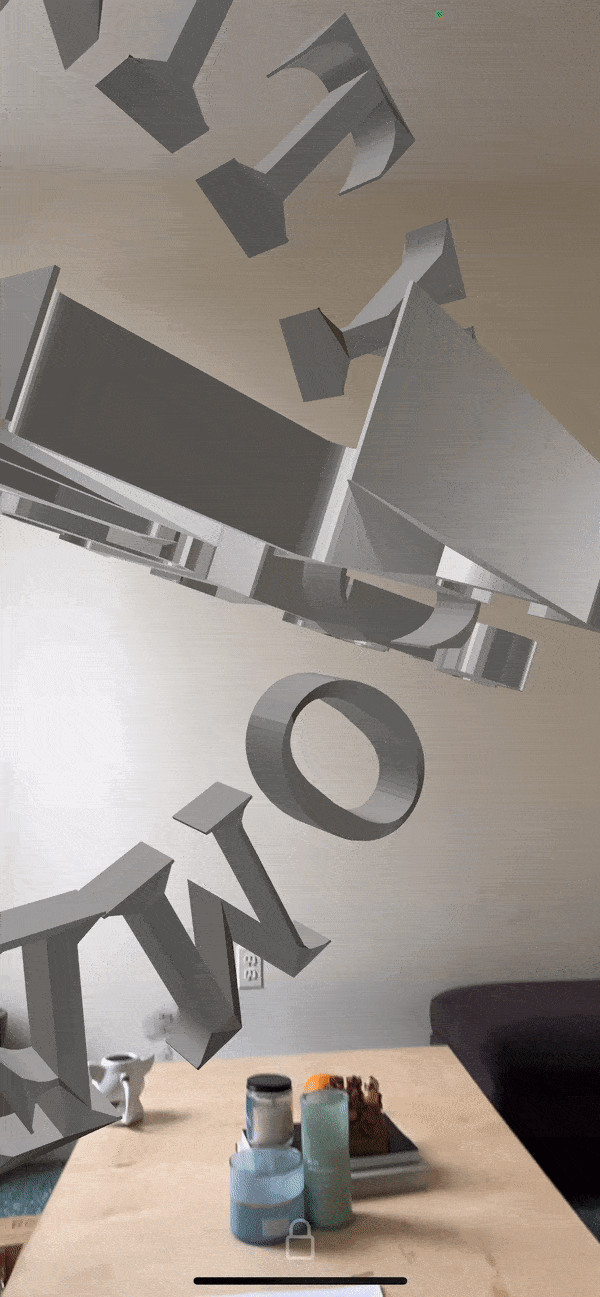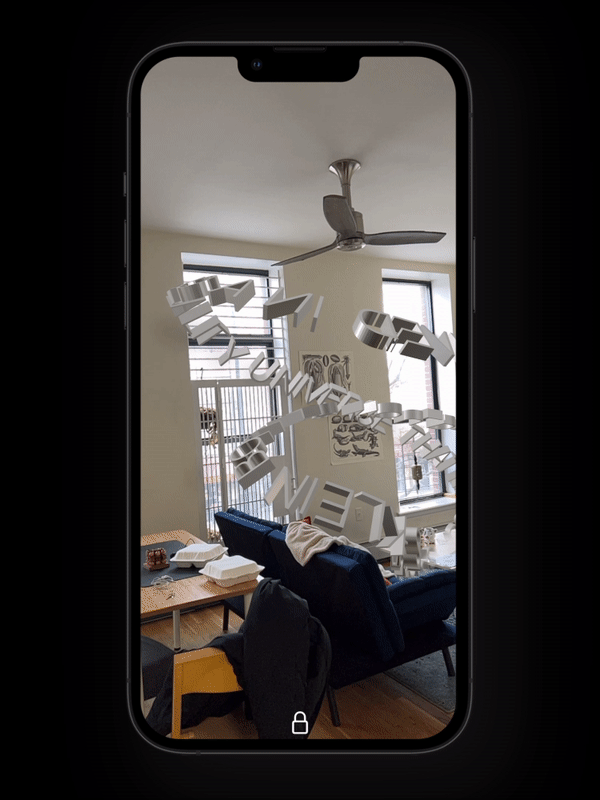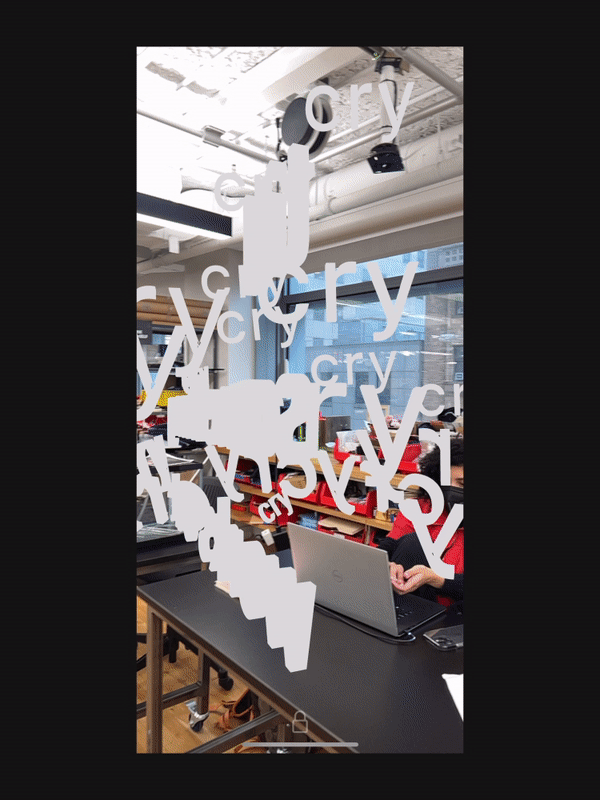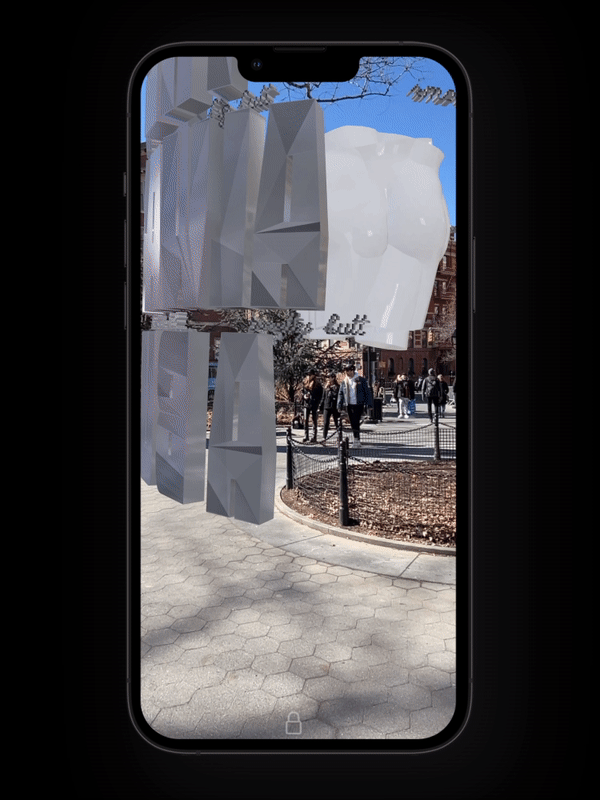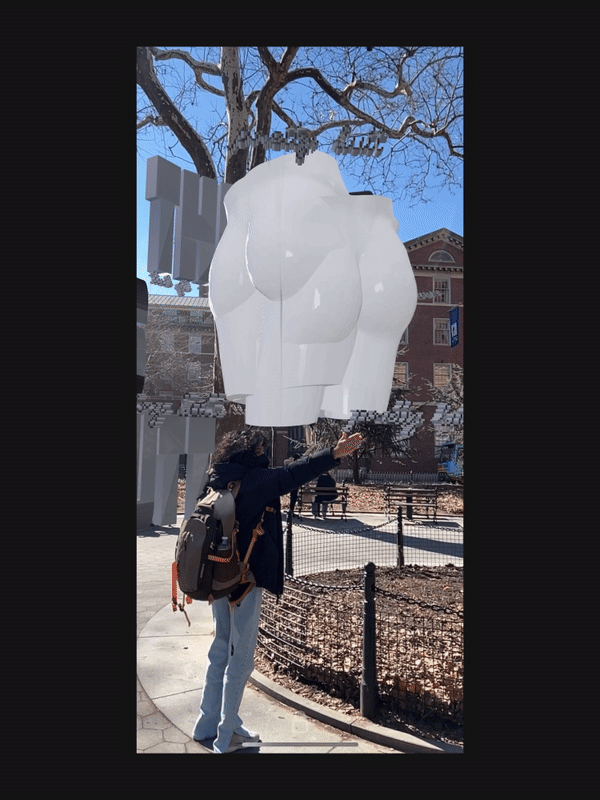 ONE MUST IMAGINE SISYPHUS HAPPY