Bridge
CLIENT: BRIDGE JOB PORTAL
WORK: FREELANCE
RELEASE DATE: OCTOBER 2020 - ON GOING

---



About the product:
'Bridge' is a fair-hiring job portal start-up in India. It provides two services: one, connecting university students with potential recruiters, and two, a SAAS offering to universities for placement drives.



Ask:
Designing an intuitive product for three different users - from the use flow to the lauch of it's MVP. This product is still in the prototype stage.

The focus is on the website application for the pilot version of the product because the user research showed that about two-thirds of the users would access the service on PCs.

The entire website is based on this grid system (2-4-6) to keep the website architecture simple and easy to navigate. The sketches led to a more concrete direction for the interface.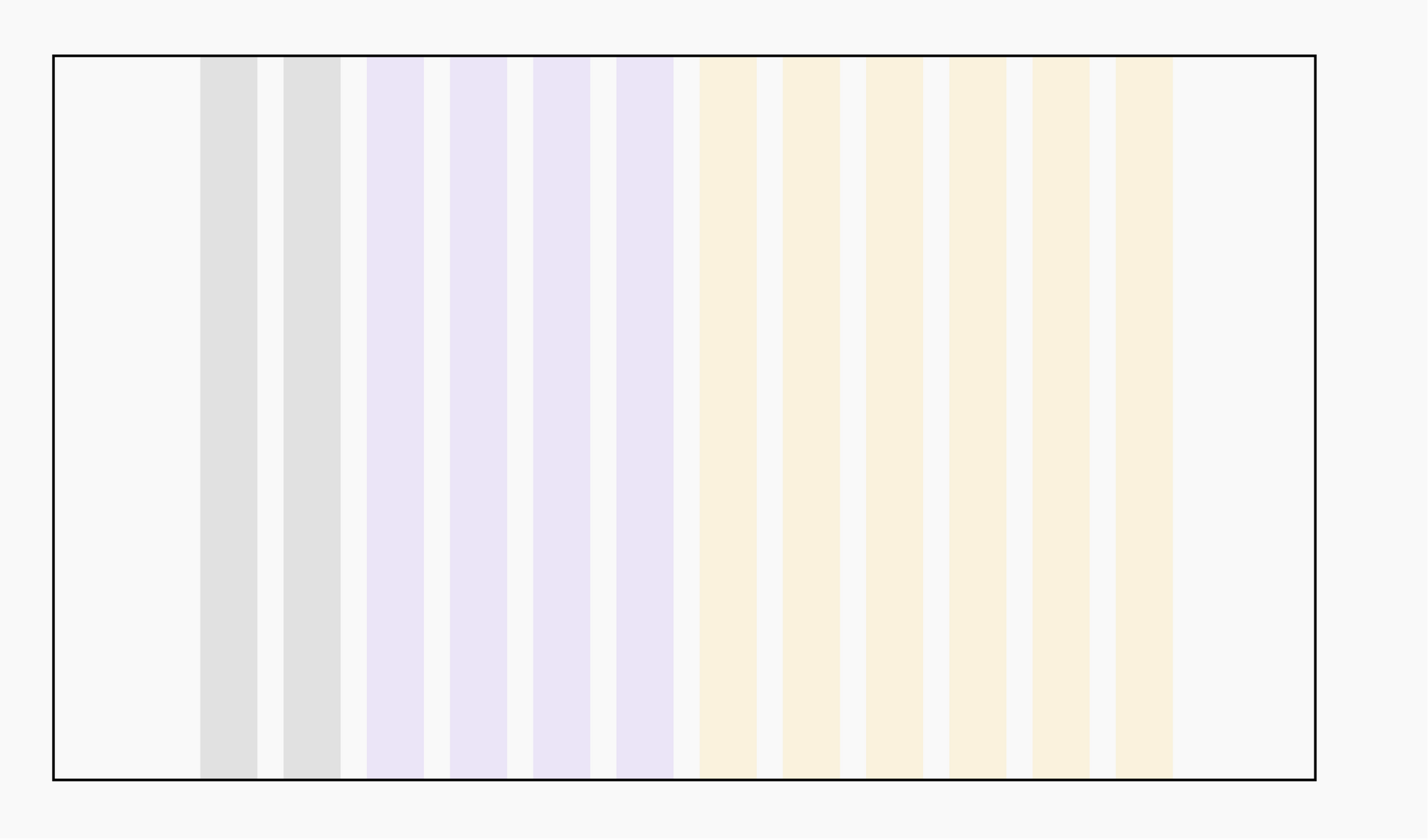 It consists of 'cards' - collapsed and expanded. They are designed based on how each user would see another user, an organisation, a school, or a particular job. And what information to put and leave out in the collapsed card.
The next step in the process was creating a brand look and a style guide to keep as the north-star. Then came designing the various website assets that would be used across.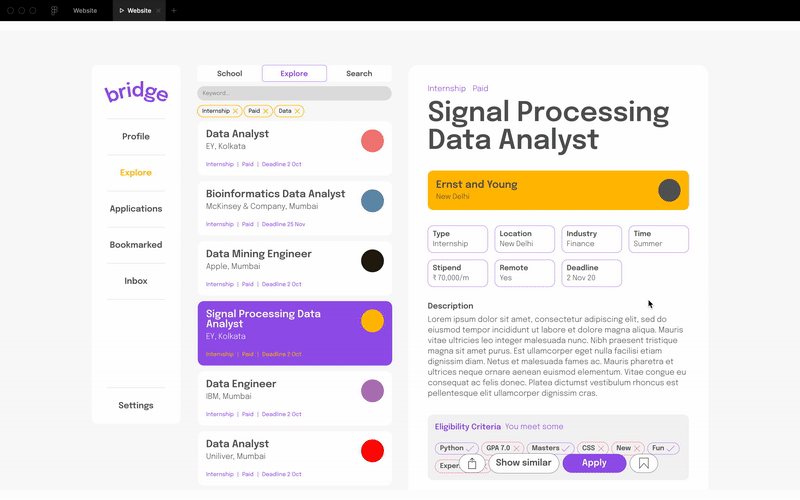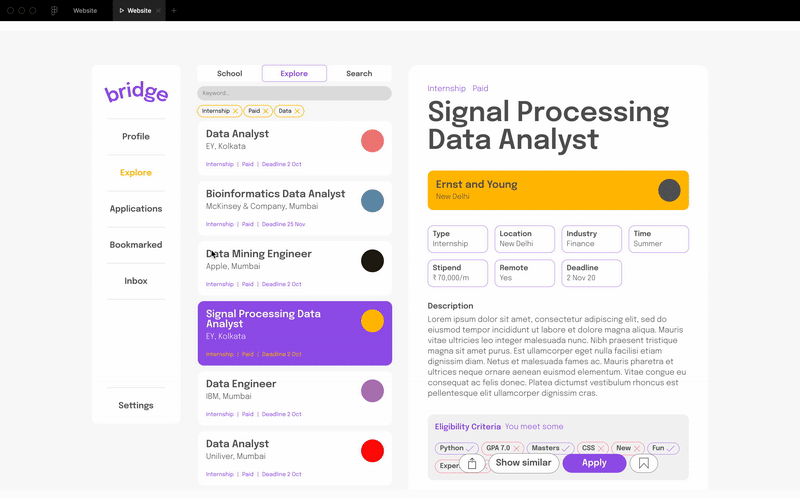 The product is getting developed at the moment. The next step is to hold an extensice usabilty testing and re-designing what's required before lauching.
---